Hi everyone!
We went to Glasgow from the 11th to the 12th of June at the Play Expo Glasgow to present an enhanced version of our latest game, Dragon Bros. We were pleased to meet a lot of players and so many interesting people from all over the country.
Here's Braehead Arena
We got a lot of favorable feedback that reassures us about the evolution of our game. We were also given a few cool ideas to add to the game.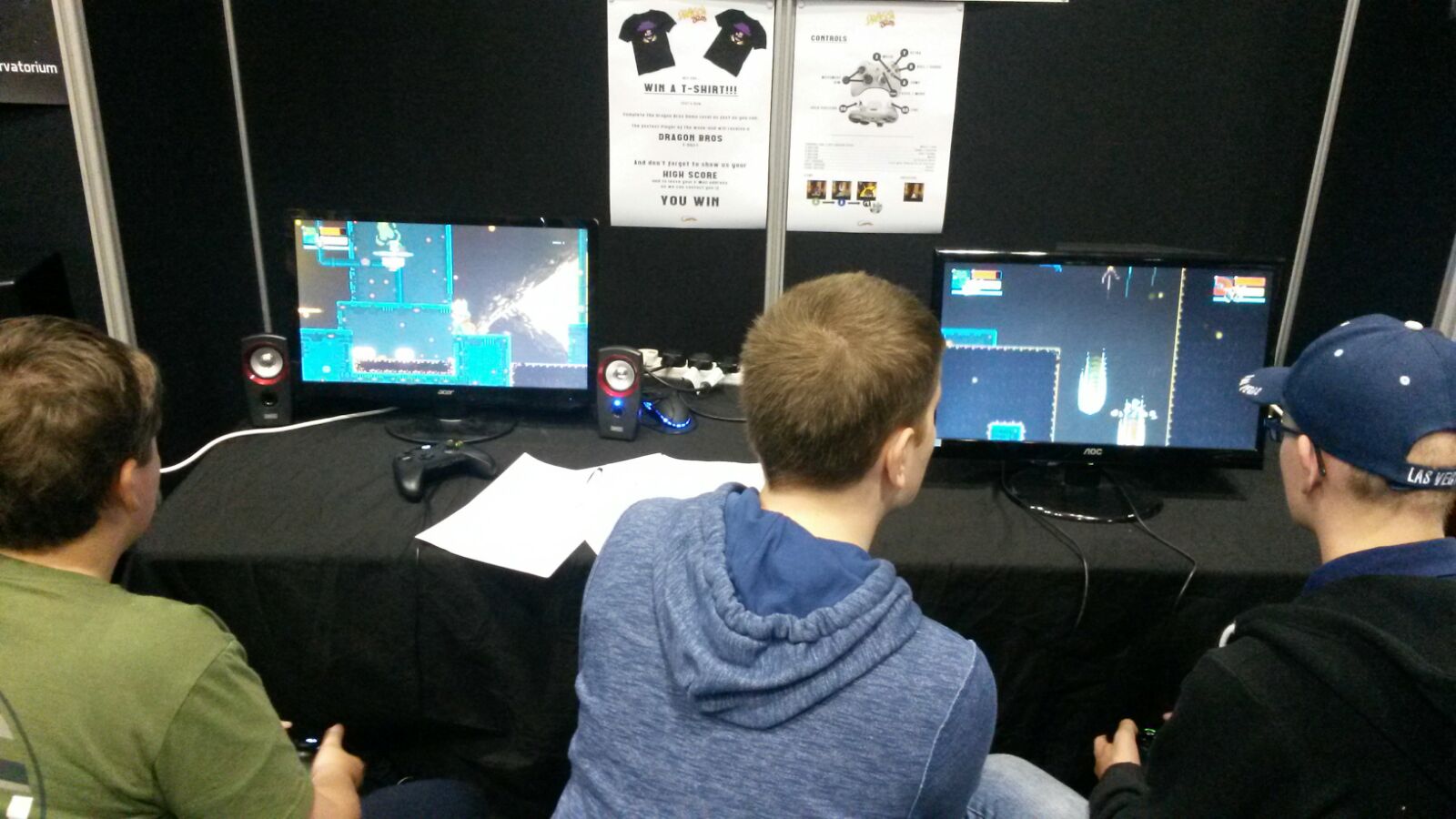 Some absorbed players.
We also organized a "Winning T-shirt" contest witch consisted in  establishing the fastest run of our demo. Finally, we are glad to announce that we have two winners (2:38 !!) who will soon receive their Dragon Bros T-Shirt.
Our T-shirt really rocks, isn't it!
As usual, we were not able to resist the possibility to try the others good looking games on the show floor. One game in particular caught our attention. It was Observatorium; that's clear those guys worked hard on it! Furthermore, we met some really cool other developers: Sociable soccer, Dare the monkey…
An unexpected guest between Guilhem and Lorenzo.
According to us, it was a great moment spent in Glasgow. We also would like to take this opportunity to thank Andre and Craig from We throw switches!